Bringing Arts to the School
GR&R: School Redesign
Our school underwent renovation works and upgrading this year to incorporate design to enliven learning spaces and create a conducive and unique learning environment for our students.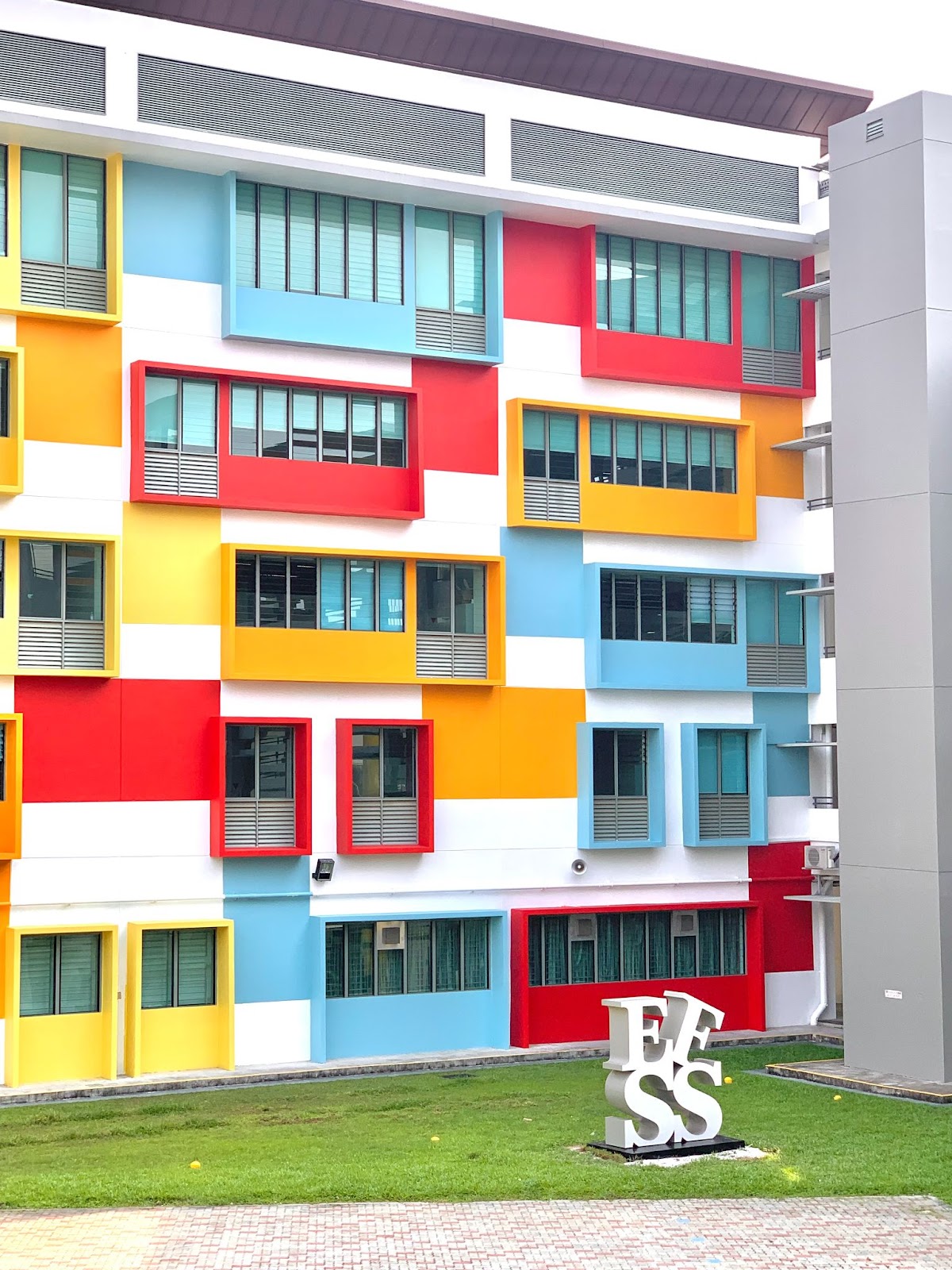 ---
AISS (Artists-In-School-Scheme)
In the second year of the AISS, interested students participated in 5 sessions with artist Marvin Tang to learn more deeply about storytelling through photography. Students then immersed themselves in a photography project at Coney Island to take their own series of photographs with the theme 'PUNGGOL: Our Narrative Through Lenses'.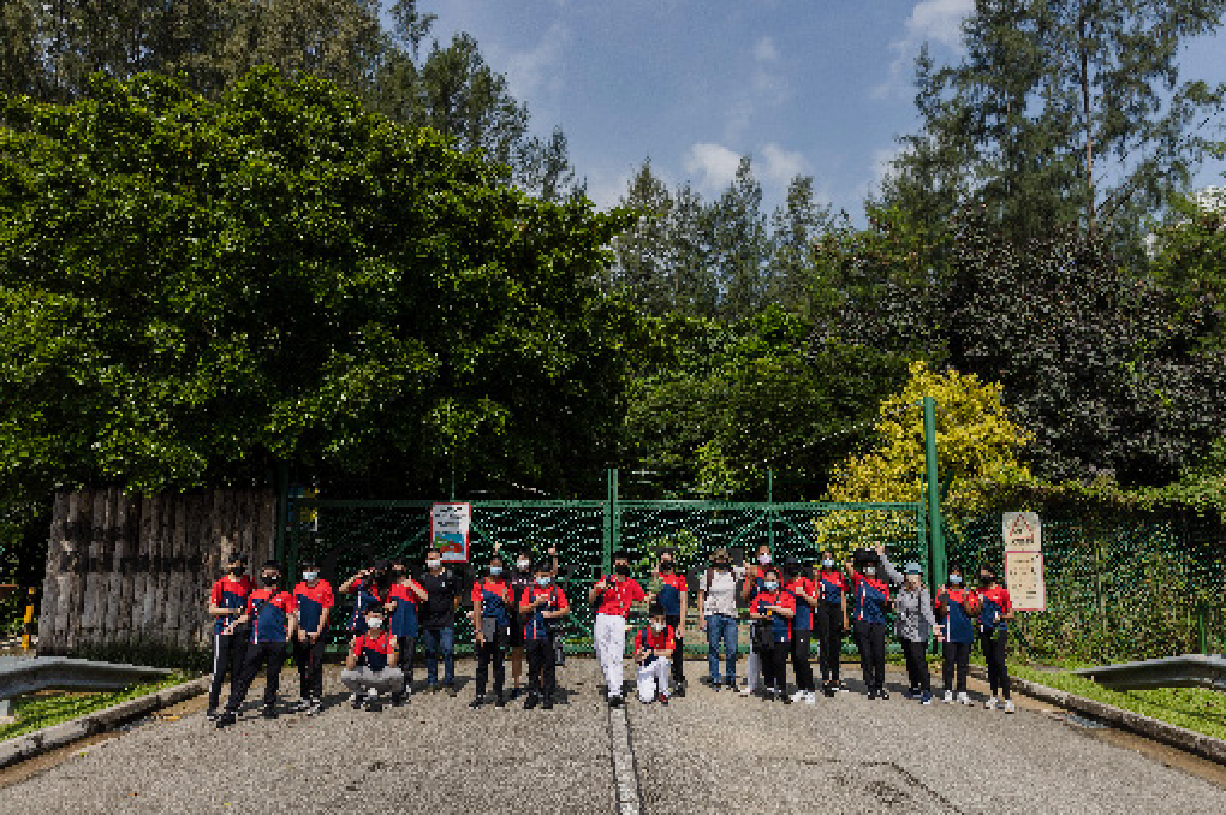 Scan the QR codes to view the Photo Book:
| Island 37 | Tranquility of Coney Island | Wet | The Adventure of the Octopi |
| --- | --- | --- | --- |
| | | | |
| By Fabian Walt Ng, Glarren Liew Gim Yong, Keller Seah Kai Le | By Lim Jia Xuan Felicia, Ong Zi Rui Javier, Sow Wei Kang | By Aaron Chu Ee Heng, Vankayala Harshitha | By Evan Ong, Hulda Ching Xuan Ning. Yee Aik Seng |
|  Coney Island | Man-Made Reality  | Trapped?? Trapped!!  | -  |
| | | |  - |
|  By Maia Maisarah, Putri Nur Aneesa, Tan Wen Xi Misty | By Aleena Sarah D/O Shaik M Rahman, Charitha Are  | Baby Anna Rose, Kotra Rishita  |  - |
|   |   |   |   |
Marvin Tang's works were also featured in a mini exhibit around the school. The lower secondary and upper secondary Art students visited the exhibits
and engaged in discussions during their lessons.

---
Manga Art E-Assembly Programme
Even with Covid-19 restrictions, we leveraged on ICT tools to ensure that E-Assembly programmes are still interactive and interesting for our students. During one such programme, all students learnt to create a manga portrait. Students then uploaded and shared their works online for a school-wide gallery walk at the end.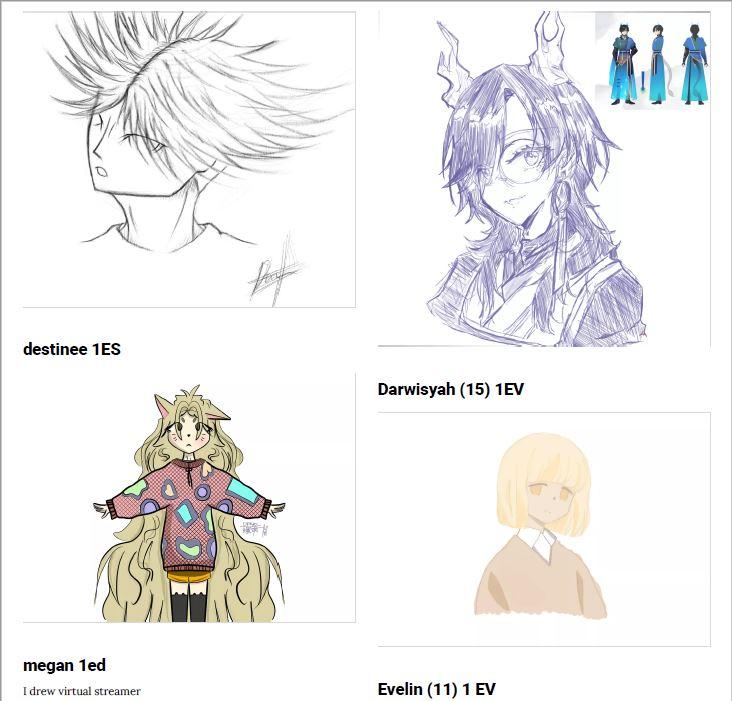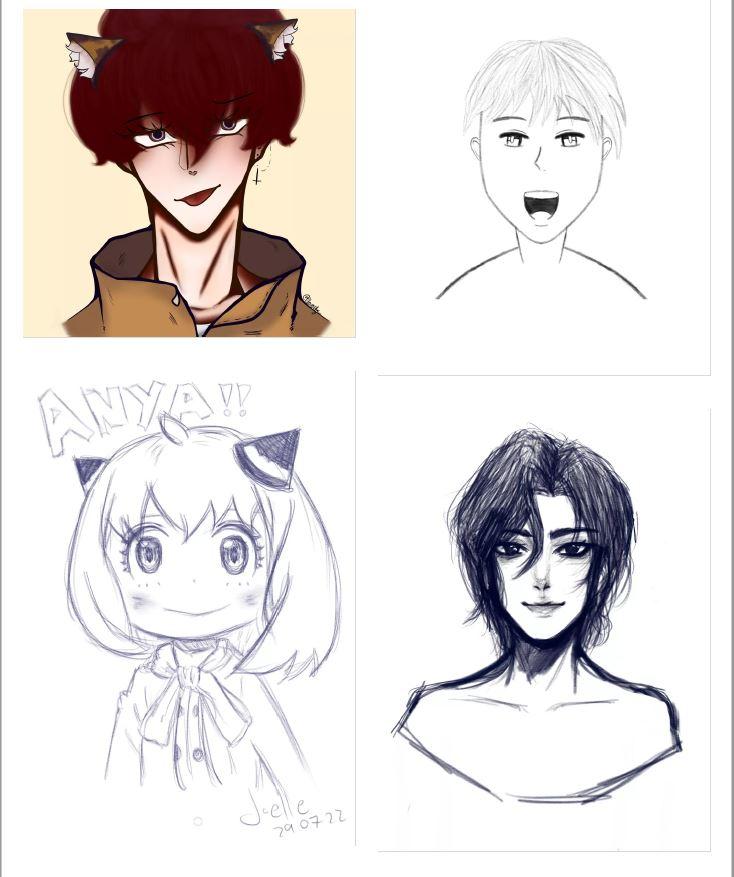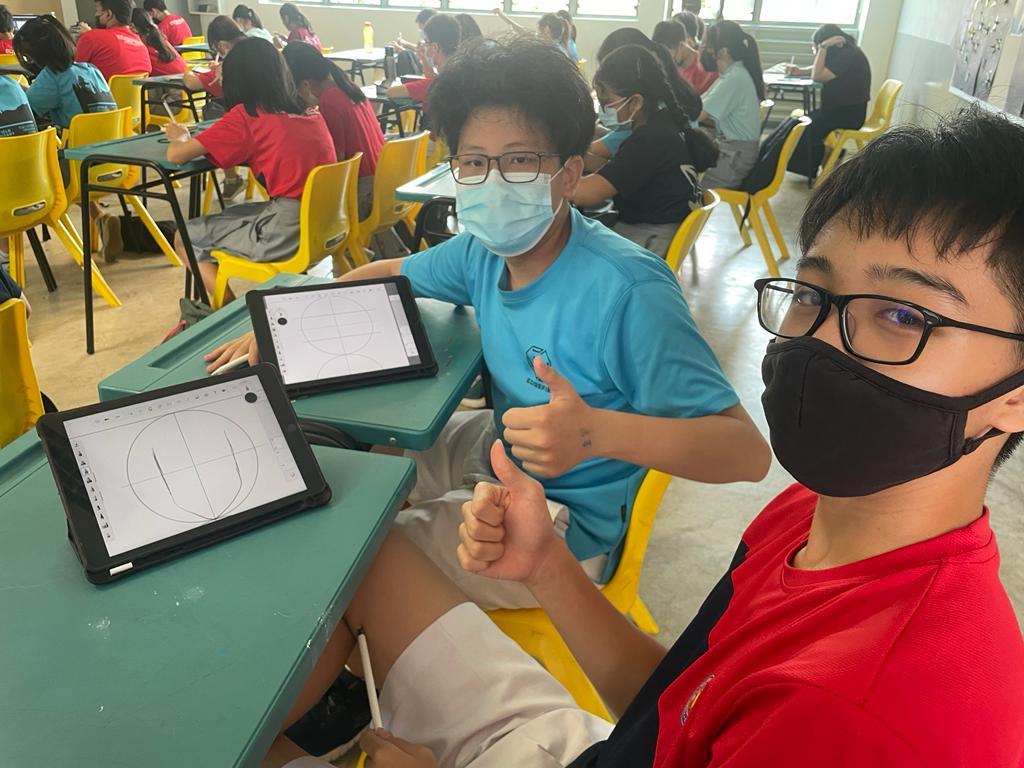 ---
Micappella Assembly to celebrate National Day
To provide exposure to the different art forms, we invited Micappella for a live concert as part of our National Day Celebrations.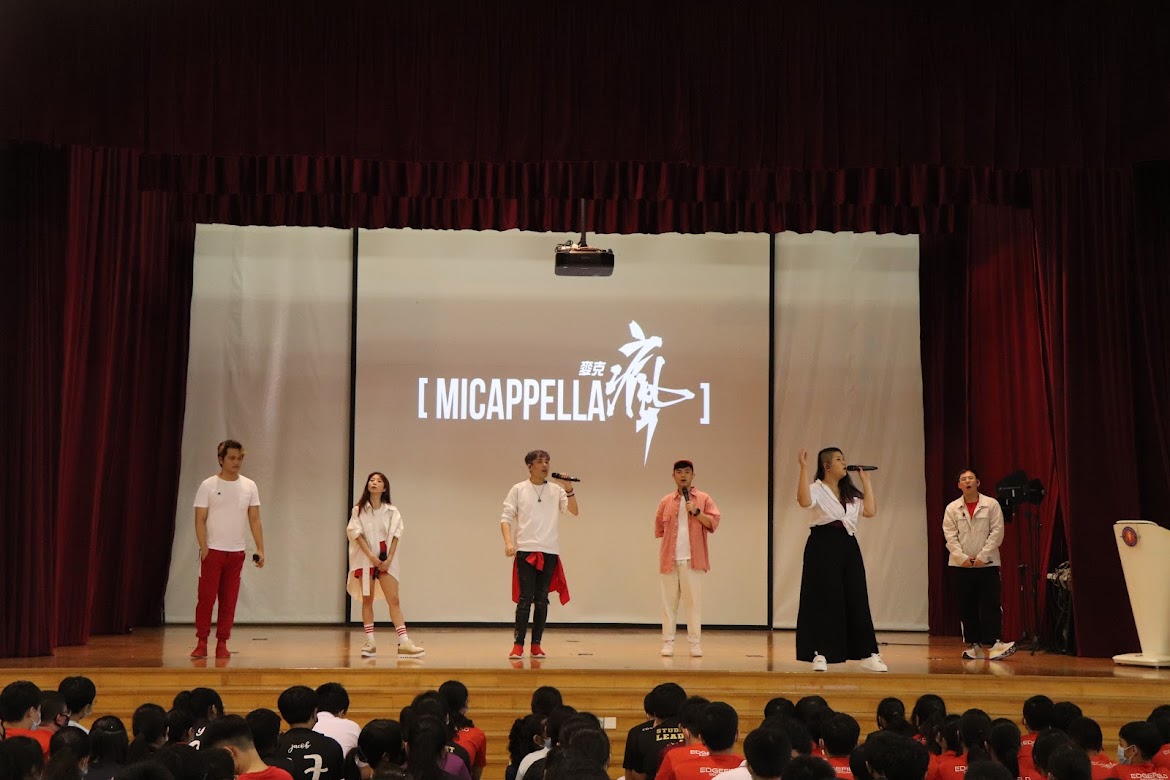 ---
Illustration with artist Darel Seow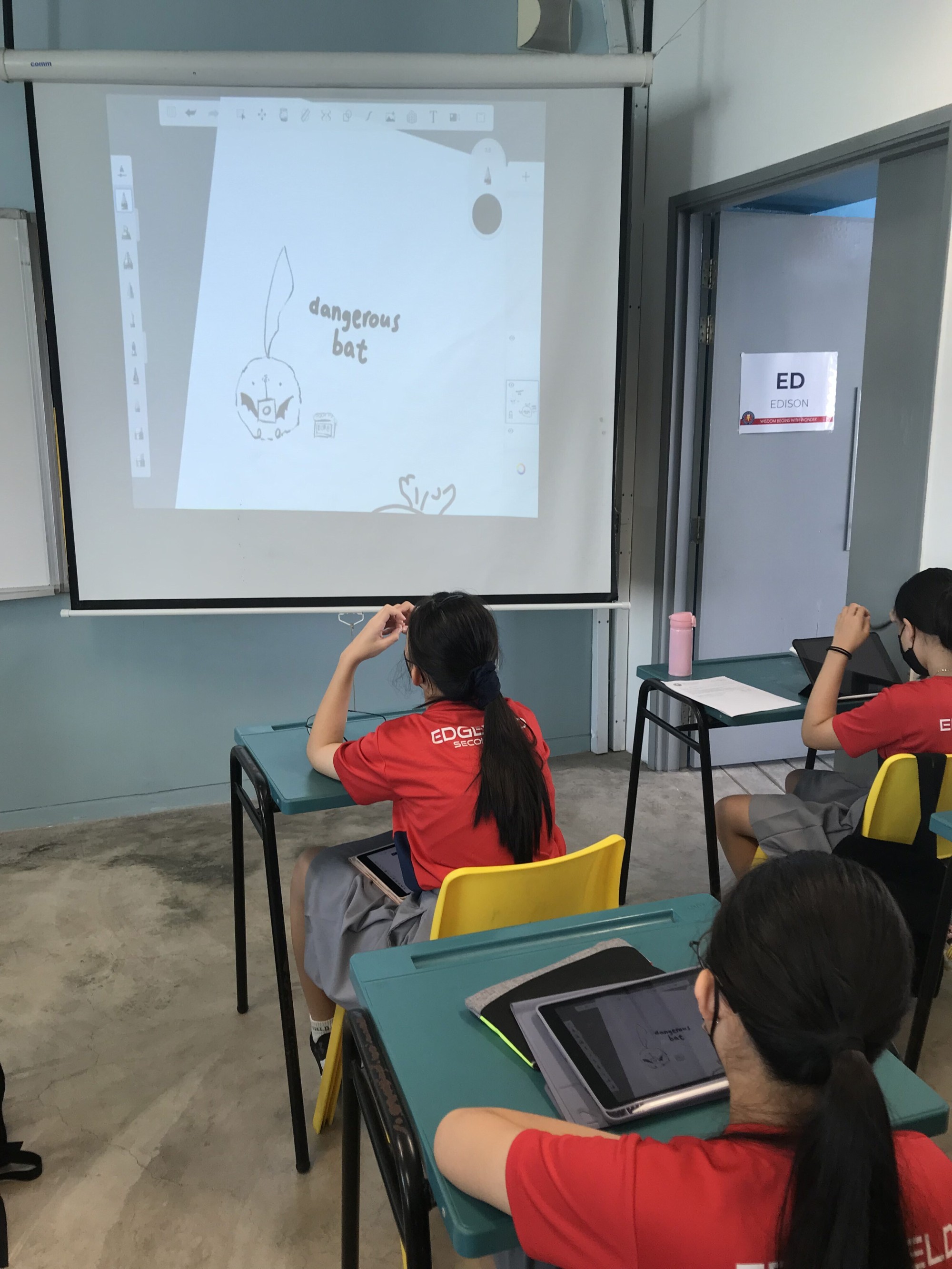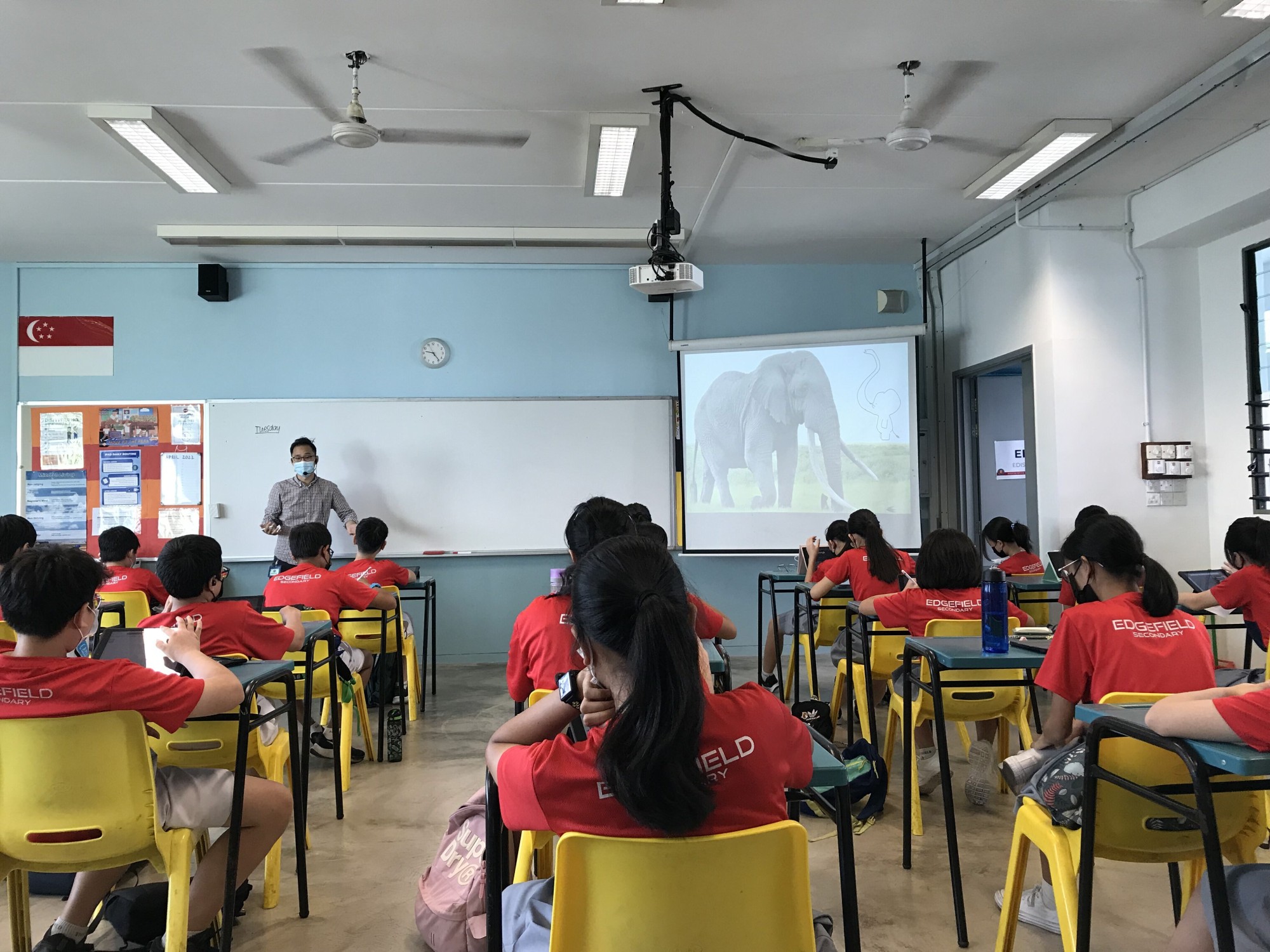 Our post examination activity was an opportunity for us to expose our students to different art forms in hopes of inspiring them. Illustrator Darel Seow conducted a lesson with our Secondary 2 students on character illustration and shared his experience as an illustrator.
---
K-Pop Dance
The Secondary 1 students were engaged in K-Pop dance where they learnt the steps and coordination as they bonded with their peers.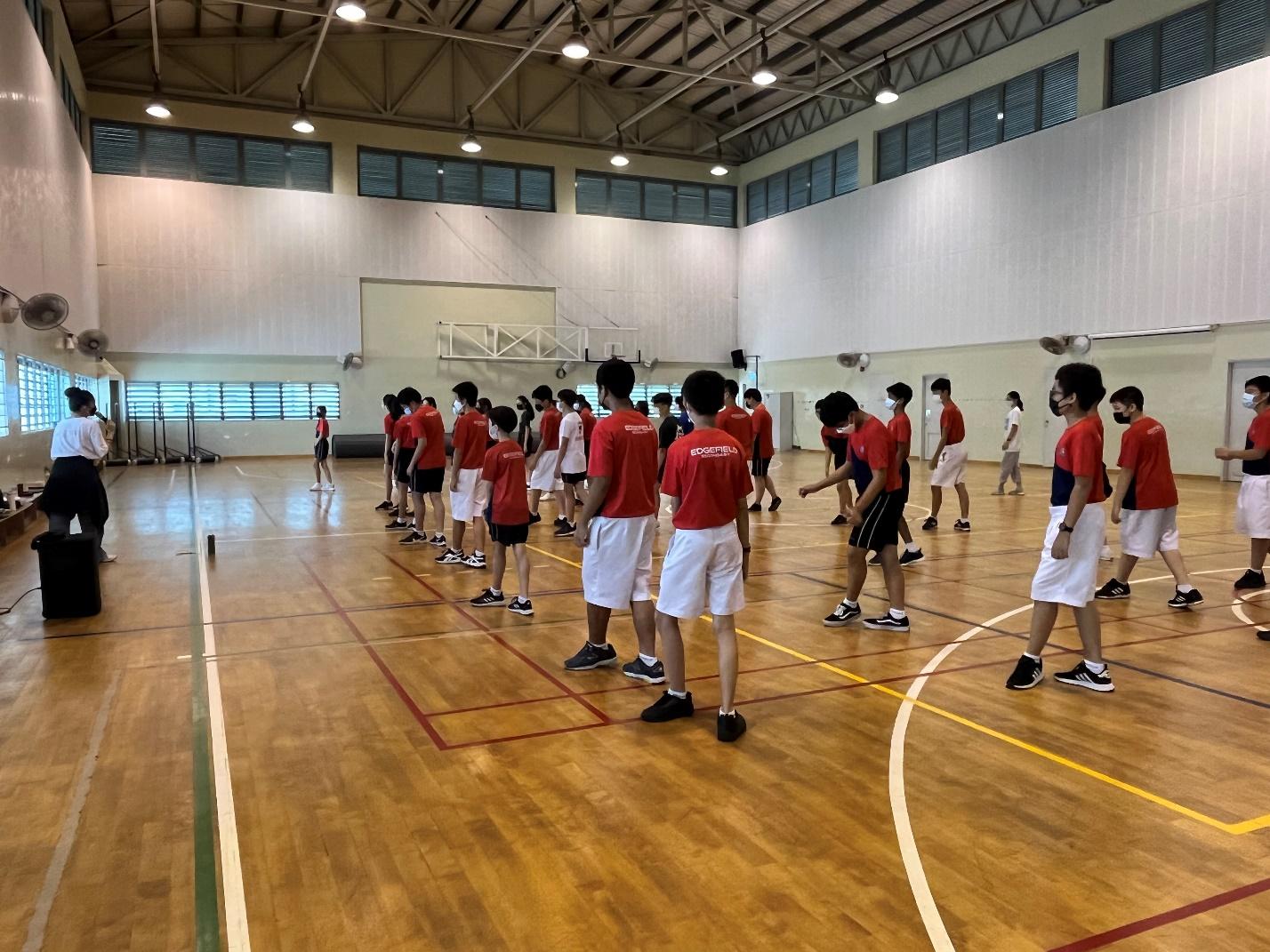 ---
Learning Journey to Esplanade
The Secondary 3 students went on a learning journey to watch a performance by The Lorong Boys at the Esplanade this year. They also learnt about theatre etiquette, the history of classical music and the different elements of music.