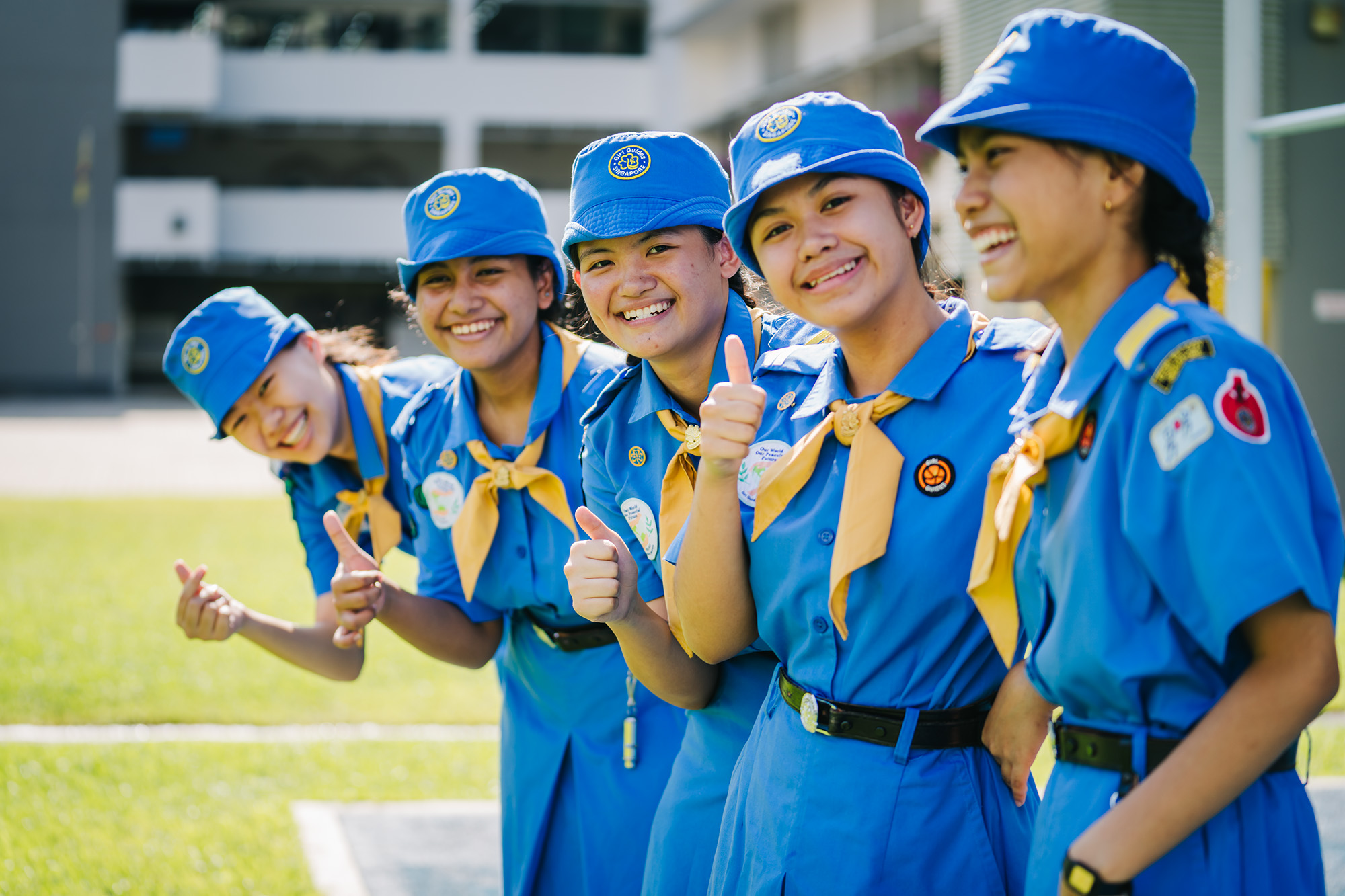 Girl Guides
For more details, please click here.
I have learnt the importance of having discipline and compassionate leadership in Girl Guides.
Discipline plays a great role in forging a role model for the younger ones to follow along. Having discipline in Guiding is crucial as it allows me to practice self-consciousness in all that I do.
As a Company Leader, I am forced to see things from a wider perspective and overcome challenges while still showing compassion towards my juniors. This allows me to respond to situations better and helps me understand my juniors better as well.
Ng Si Min
Year 4 Eisenhower, Member, 2022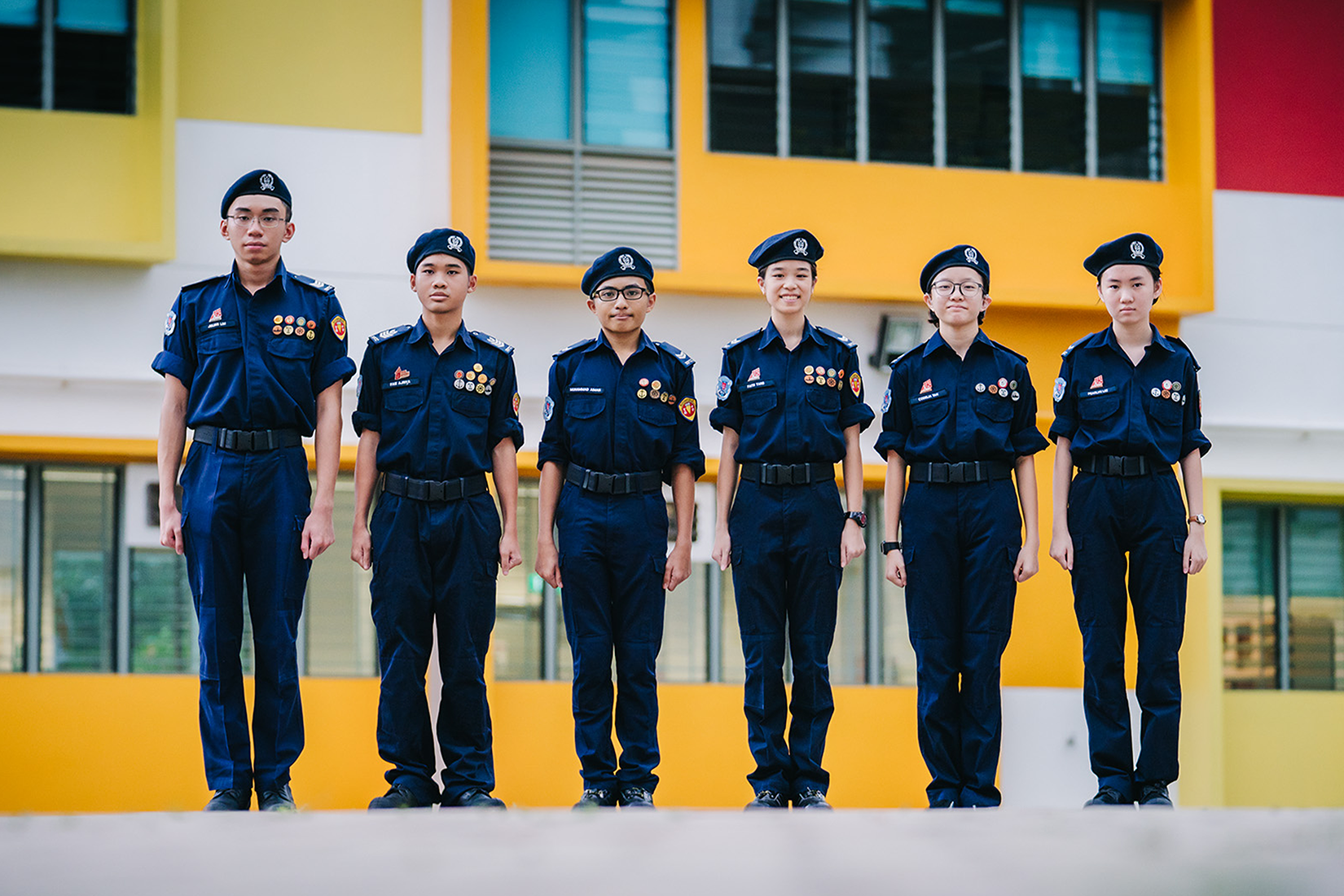 NPCC (Sea)
For more details, please click here.
"NPCC (Sea) provides opportunities for cadets to participate in a variety of new and interesting activities. Cadets acquire leadership qualities where they learn how to teach drills and lead their CCA. As a cadet, I have observed my Cadet Leaders teaching drills and making sure that all cadets understand how to execute these drills. When I stepped up into the EXCO, I had the chance to not only teach the cadets, but to train the Cadet Leaders to teach effectively. 
Cadets in NPCC(Sea) learn about working in a team and develop leadership qualities that are highly beneficial for our future. As we continue to either pursue higher studies or work there would be instances where we would have to work in teams and learn how to effectively contribute to the team. Moreover, cadets are also exposed to the importance of Singapore's maritime industry and the different types of maritime jobs. We also learn about the Singapore Police Force. We also get to go on industry visits and learn about the growth of Singapore's maritime industry and why Singapore's Maritime Industry is critical to Singapore.Other exciting visits include the Raffles Lighthouse and the PCG Brani Base to learn about Sea Survival."
Sivakumar Roshini Devi
Year 4 Euler, 2022
Vice-Chairperson (Law Enforcement), 2022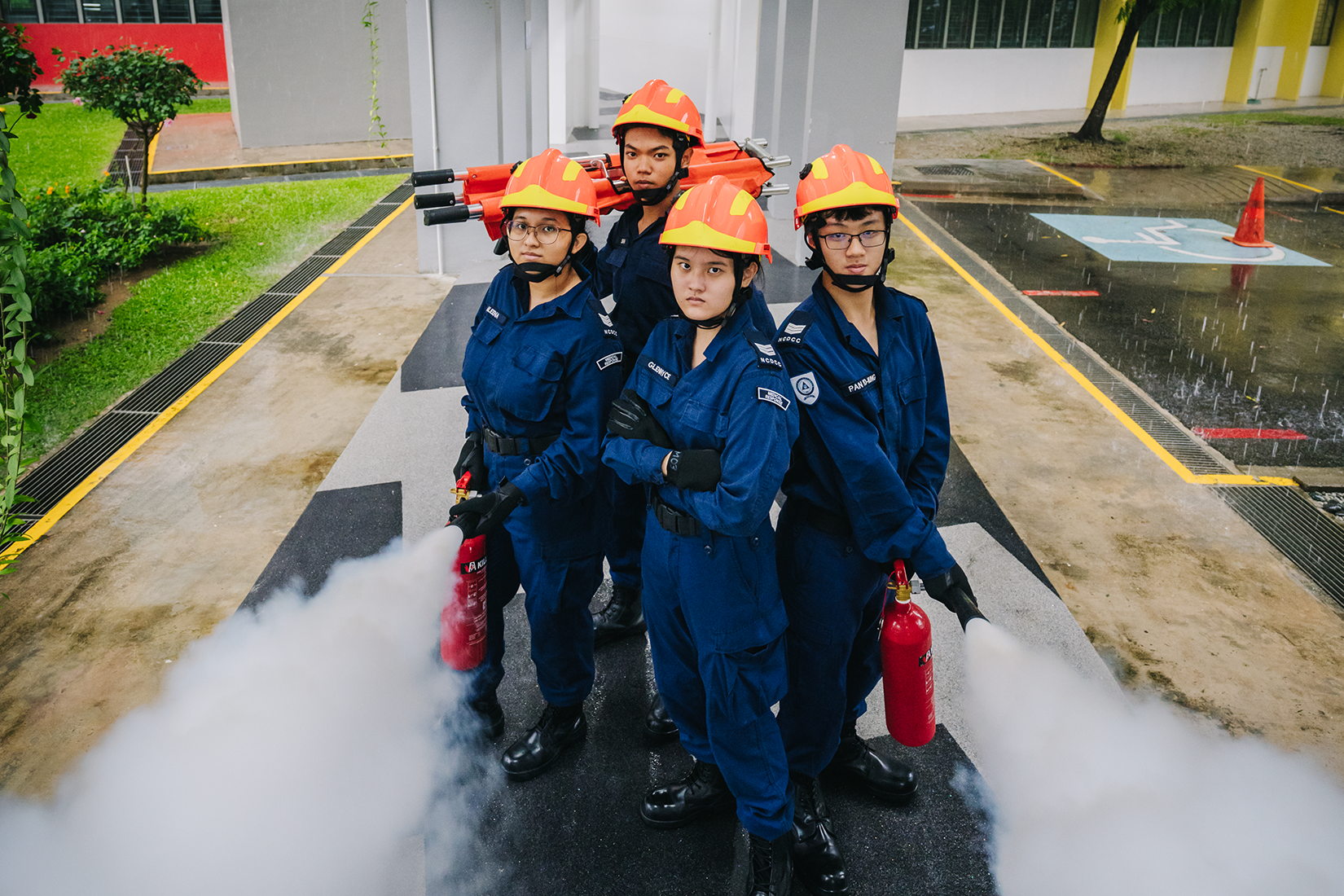 NCDCC
For more details, please click here.
Through NCDCC, I have honed my leadership skills. I have had multiple opportunities to plan and execute various activities such as training, sports, lessons and parades. NCDCC has also given me the confidence to give commands to my unit so that we can all work together to achieve training objectives.
Being in NCDCC has taught me to become more disciplined. It is reflected in something as simple as keeping still in parades. Not only has it helped me as a student, I also believe that discipline is crucial in an emergency as one needs to have the discipline to follow the commands of the leader to ensure the rescue is efficiently carried out. 
The first aid skills picked up during training could potentially save someone's life. It is important to attend CCA trainings regularly, to refresh what we have learnt. Though training may be tough at times, with discipline, I believe that the unit will overcome challenges together.
Adoncia Low Zeng Swan
Unit Sergeant Major, 2022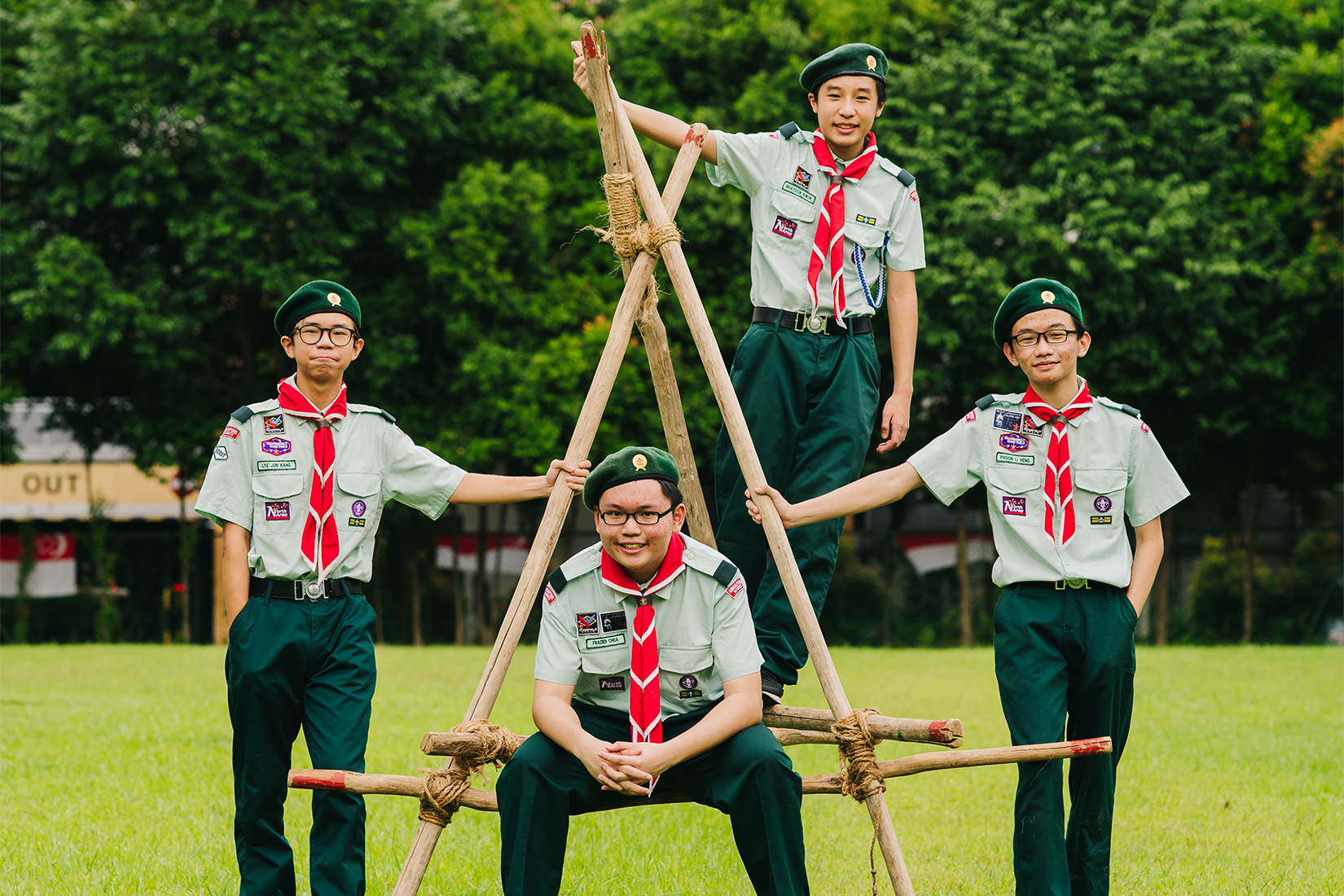 Scouts
For more details, please click here.
My experience in Scouts has been a fun and memorable one. Over the past few years, I've not only learnt values such as leadership and teamwork but also forged many memories through camps and exchange programmes. 
One memorable incident which I enjoyed the most was during the annual Cub Scout Leadership Camp that we organised in 2019. Through this experience, we had the opportunity to plan and lead a camp for over 200 Primary School Cub Scouts. We had to overcome many challenges and step out of our comfort zone to make decisions and communicate effectively with others.
During my time in Scouts, I've seen our troop grow and excel. Our patrols have become more bonded through various scouting activities as well as our annual Job Week Camp in March.
Lim Jun Hao Marc
Year 3 Euclid, Member, 2020